Contributing to Natures Weirdest Events - Series 5, Episode 1, BBC2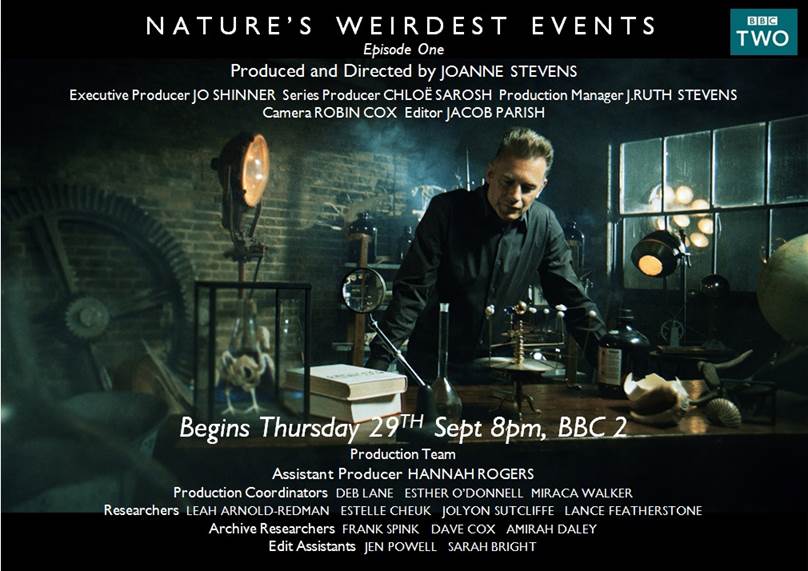 I was asked to help out with a segment of an episode of the BBC2 programme, 'Natures Weirdest Events' back in May and it has finally aired. The segment was about mysterious objects landing in Spain and elsewhere and I had a lot of fun being a 'talking head'. They also used a nice full resolution version of my Space Debris 1957-2016 video.
You can watch it on iPlayer here until the end of october.