Contributing to the 3rd Istanbul Design Biennial 22 October – 20 November 2016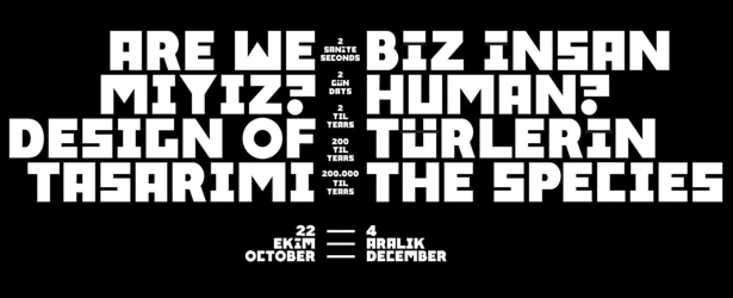 I was very kindly asked to contribute a piece to the 3rd Istanbul Design Biennial.
The biennial will present more than 70 projects from 5 continents by designers, architects, artists, theorists, choreographers, filmmakers, historians, archaeologists, scientists, labs, centres, institutes and NGOs in 5 main venues; Galata Greek Primary School, Studio-X Istanbul and Depo in Karaköy, Alt Art Space in Bomonti, and Istanbul Archaeological Museums in Sultanahmet. In addition to the projects of this core multidisciplinary group, the work of a dense array of international writers, video makers and designer researchers will be presented in the same venues and online to stimulate a new kind of conversation about design.
The 3rd Istanbul Design Biennial will explore the intimate relationship between "design" and "human" over a time period that spans from the last 2 seconds to the last 200,000 years. Organised by İKSV and co-sponsored by ENKA Foundation, VitrA and Petkim, the 3rd Istanbul Design Biennial is held free of charge (except the Istanbul Archaeological Museums will require a museum ticket). For more information: http://arewehuman.iksv.org/